WHY EXHIBIT?
-Introduce your company to the Haitian community in Massachusetts.
-Introduce new products and services.
-Increase sales!
-Reach hundreds of qualified buyers!
-Gain direct face-to-face contact with other local business owners.
-Reach a captive audience & generate NEW CUSTOMERS.
-Direct access to the press.
-Direct access to our local elected officials.
-Reach a very large prospect pool in a short time!
-Live product and service demonstrations.
-Present your own workshop live
-Speak in front of a large audience
– Free ticket to access our Vendors Networking event on May 30, 2019
CALL US TODAY: 781-607-7007
WANT TO EXHIBIT YOUR PRODUCT/SERVICE AT THE EXPO?
This is a great opportunity to promote your services and package deals to the Haitian community in Massachusetts. The Expo will be held at the Boston Preparatory Charter Public School  in Hyde Park, MA.
Please make a payment now to reserve your table.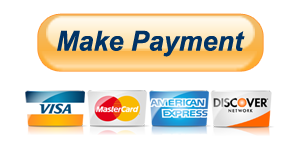 VENDOR Package- $250.00
* 6' table with 2 chairs
* Your company free listing on our business directory (www.habexpo.org)
* 1 free ticket to attend our networking event for vendors, sponsors, members and non-members (5/30/2019)
Sponsorship opportunities are also available.
Email: contact@haitianamericanbusinessexpo.com
Phone: 781-607-7007 / 617-980-6673 / 339-927-5542
Deadline: May 1, 2019
More information to be released soon!
HABEXPO VENDORS/SPONSORS NETWORKING EVENT
This is an opportunity to meet the 3rd Annual Haitian American Business Expo Vendors and Sponsors. This event is also open to the public. Vendors and Sponsors will be able to speak for 3-5 minutes.
FREE FOR VENDORS, SPONSORS AND CHAMBER MEMBERS (please bring your receipt/membership card with you to have access)
Appetizers and refreshments will be served!
NON-MEMBERS MUST REGISTER ONLINE: