4th Annual Haitian American Young Professional Awards & Gala Night
Greetings to our esteemed community and supporters,

With great enthusiasm and honor, we announce the 4th Annual Haitian American Young Professional Awards Gala. This event celebrates the brilliance, dedication, and indomitable spirit of Haitian-American professionals who have exhibited outstanding accomplishments in their respective fields.
A National Tribute:
The HAYP Awards Gala is not just an event; it's a national tribute, recognizing and honoring exceptional Haitian-American professionals from across the country. We've previously celebrated distinguished individuals from Florida, Washington D.C., New York, New Jersey, Georgia, Massachusetts, and more. This year, we continue this beautiful tradition of national homage, transcending state lines to appreciate the excellence within our vibrant community.


Event Schedule:
The evening will commence at 6 p.m. with an exclusive cocktail hour dedicated to our VIPs, finalists, and special guests. This will be followed by a splendid awards ceremony and a gala night filled with live entertainment, sumptuous three-course meals, and exquisite drinks.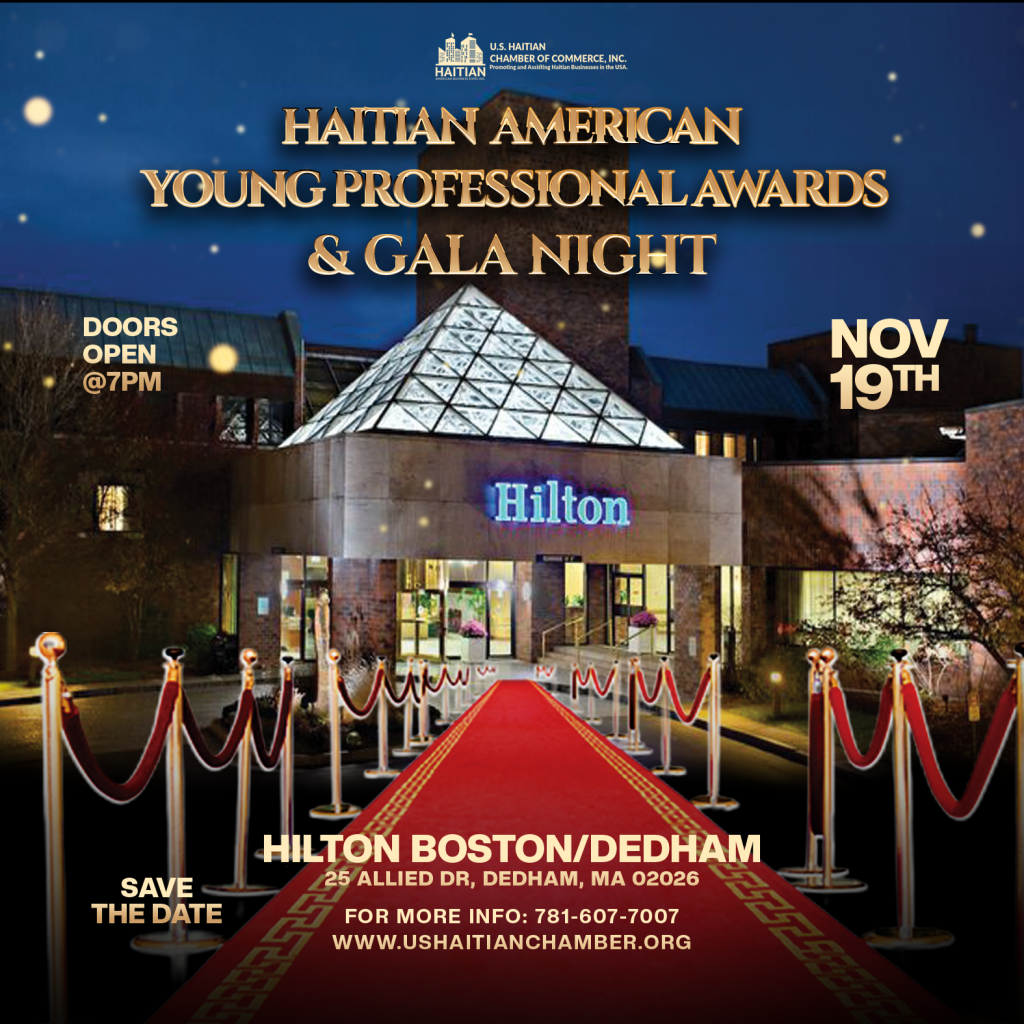 Be a part of this grand celebration of Haitian-American excellence. Secure your early bird tickets now or reserve a table to witness the honoring of remarkable individuals who are reshaping the narrative and making significant impacts in their communities.
Why Attend?
This gala is a rare convergence of inspiration, celebration, and networking. It's an opportunity to rub shoulders with the crème de la crème of the Haitian-American professional sphere and witness our culture's richness and the boundless potential within our community.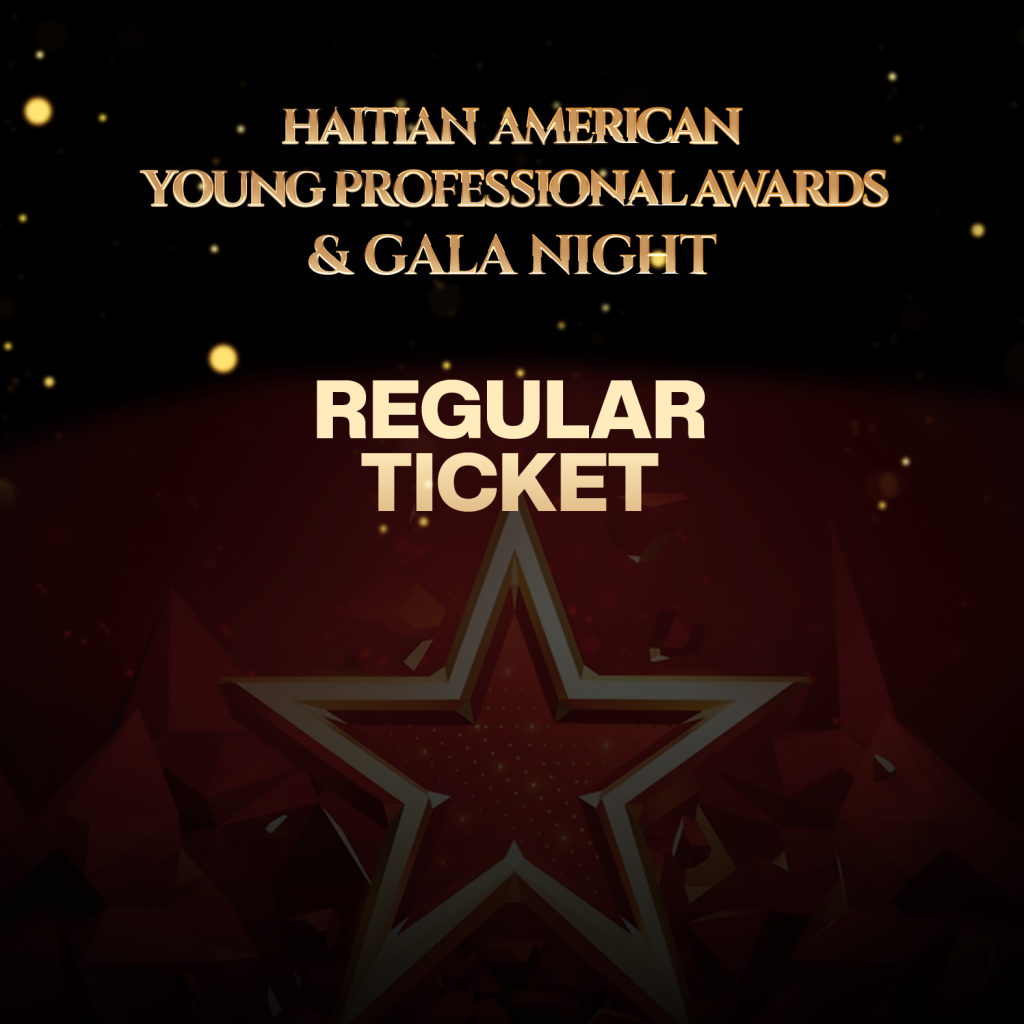 Access to the Awards Ceremony and Gala Night: Beginning at 7:00 PM and concluding at 9:30 PM.
Three-Course Meal: A sumptuous dining experience featuring a curated menu of exquisite dishes.
Live Entertainment: Enjoy thrilling performances and live music that will keep the ambiance lively and engaging throughout the night.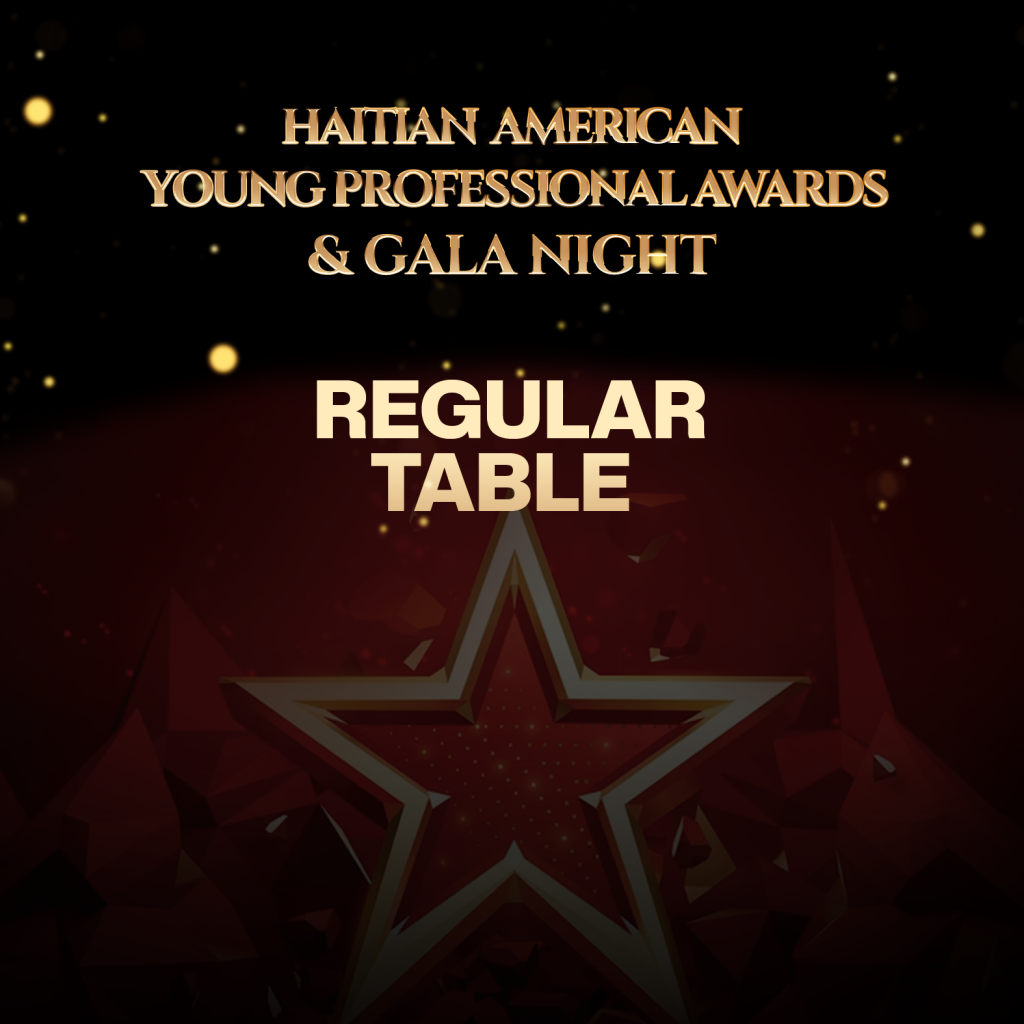 Reserved Seating for Ten: A dedicated table for you and your guests to relish the awards ceremony and gala night.
Three-Course Meal: A gourmet dining experience with a menu of delectable courses for each guest.
Live Entertainment: An engaging array of live performances to entertain you throughout the evening from 7:00 PM to 9:30 PM.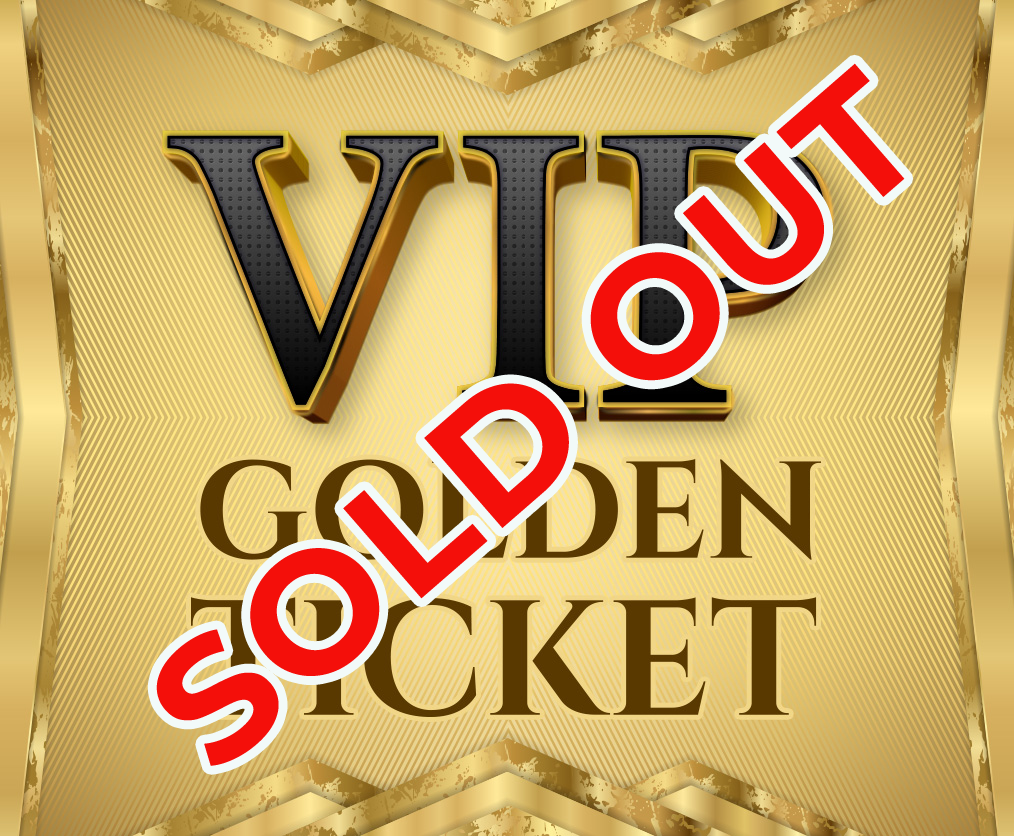 Exclusive Access to Cocktail Hour: Join us for a refined cocktail hour, where you can mingle with finalists, elected officials, and artists.
Red Carpet Ceremony: Walk the red carpet and enjoy photo opportunities with esteemed guests and honorees, capturing memorable moments of the evening.
Hors d'Oeuvres and Complimentary Drinks: Relish a selection of gourmet hors d'oeuvres and enjoy complimentary wine and a variety of beverages throughout the cocktail hour.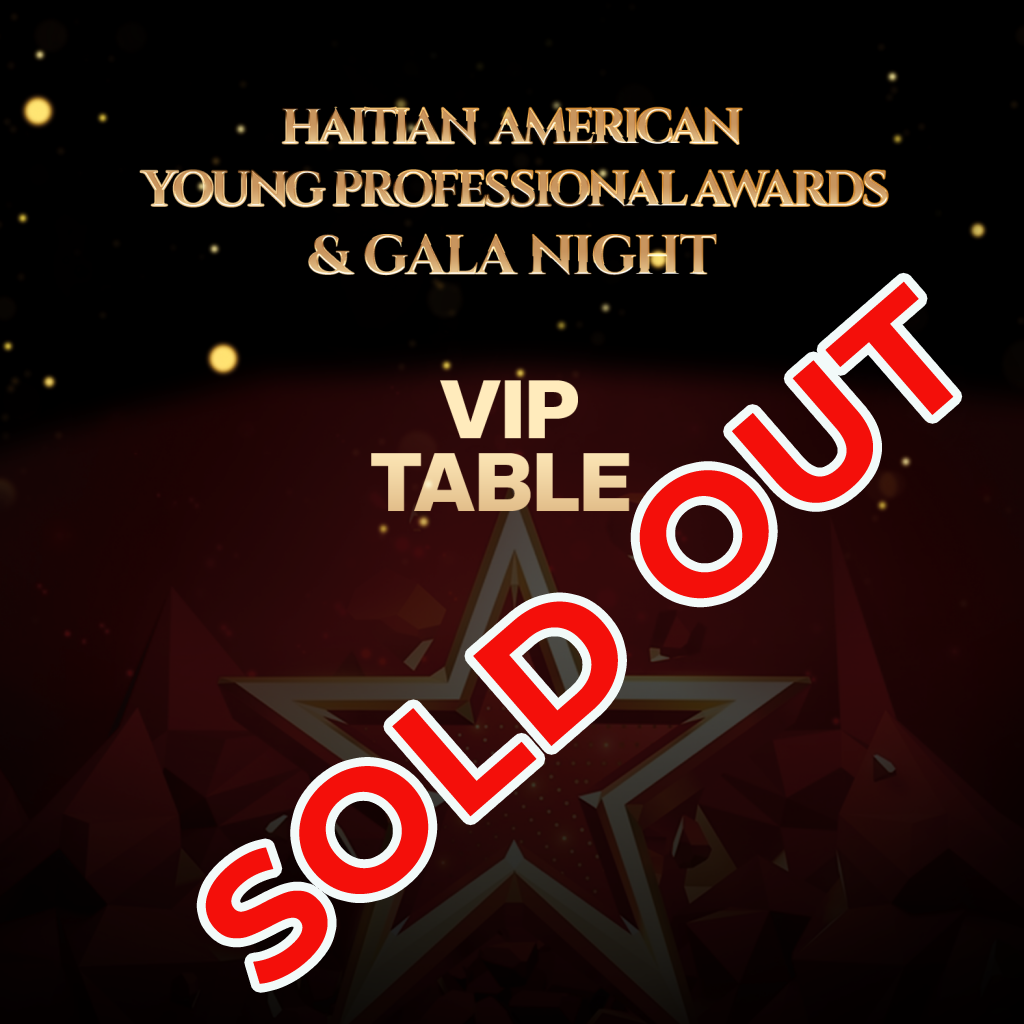 Early Access to Cocktail Hour: Experience a luxurious cocktail hour and engage with finalists, elected officials, and artists in an intimate setting.
Red Carpet Ceremony Participation: Make a grand entrance and capture memorable moments with esteemed guests and honorees on the red carpet.
Gourmet Hors d'Oeuvres and Complimentary Drinks: Savor an assortment of premium hors d'oeuvres and enjoy a selection of complimentary beverages during the cocktail hour.

Let's come together to honor, celebrate, and uplift the remarkable contributions of Haitian-American professionals to our diverse and dynamic nation!
Relive the Magic: Explore Memorable Moments from Past Awards Galas
Sponsorship Opportunities Available!
For more information on sponsorship opportunities and to discuss a customized package that suits your organization's needs, please get in touch with us at the provided contact details below.

Email: contact@ushaitianchamber.org
Phone: 781-607-7007 / 617-980-6673

Join us in making a significant impact and participating in a transformative journey celebrating Haitian American brilliance and achievement!