We are pleased to announce that Haiti Tech Summit Founder, Christine Souffrant Ntim will receive the U.S. Haitian Chamber 2020 Patriotic Award on April 4th at the 2020 Haitian American Young Professional Awards Gala.
Please join us on Saturday, April 4, 2020 at the Lantana in Randolph, MA as we celebrate the outstanding young professionals in the Haitian community in Massachusetts and beyond.
Christine Souffrant Ntim is an award-winning Haitian-American entrepreneur & startup ecosystem expert for emerging markets. She was selected and featured in Forbes 30 Under 30, AdAge 40 Under 40, Haiti Changemakers 1804 List, Singularity NASA, Entrepreneur Magazine, Huffington Post, Inc Magazine and more. She speaks on digital entrepreneurship, startup hacking, exponential tech AI, and personal branding at over 20+ global conferences a year- which includes former appearances at the US State Department Tours, United Nations, TEDx, SXSW, Startup Grind Global, SeedStars World, European Union Forum and more.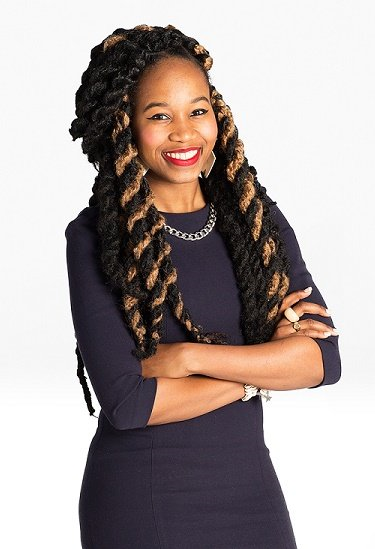 Her entrepreneurial journey started with Vendedy , a social network connecting people to street markets. The innovative platform was featured in Forbes, Entrepreneur Magazine, Huffington Post, Inc Magazine, IBM Global Entrepreneur, Microsoft, the Clinton Global Initiative, Master Card Priceless Pitch, SheKnowsMedia Pitch, Chivas Venture Million Dollar Prize, Forbes Million Dollar Prize Top 40, SOCAP Gratitude Network, Rent the Runway Project Entrepreneur and Digital Entertainment World. Her efforts to digitize a $10 trillion dollar street market economy by centralizing the world's 200,000 street markets was also featured in alumni networks at Singularity@NASA, Draper University, Dartmouth College Alumni Magazine, and Hult International Business School Magazine.
Today, Christine is an award-winning keynote speaker, traveler and serial entrepreneur who builds startup ecosystems in emerging markets.She is the Director of Startup Grind Dubai Powered by Google for Entrepreneurs and a partner at the GlobalStartupEcosystem.com which hosts the largest digital online accelerator program in the world- graduating over 1000+ companies across 190+ countries a year in Africa, Caribbean, Latin America, Middle East, Asia, Europe. Christine is a sought-after speaker who inspires with her award-winning talk- "Entrepreneurship Without Borders" and startup hacking series.
For fun, she travels and binge watches top business shows with her husband and beautiful baby girl.