Attention all business owners and entrepreneurs! We are excited to announce the list of workshops that will be available at the upcoming Annual Haitian American Business Expo and Job Fair, taking place on May 20, 2023, at the Mildred Avenue Community Center in Boston, MA. This year's event will feature a variety of workshops covering topics such as access to capital, social media marketing, and doing business with the State and the City of Boston, among others. These workshops will be led by industry experts who will share their knowledge and provide valuable insights to help your business grow and succeed.
In addition to the workshops, we are also offering a unique opportunity for attendees to schedule a 1-on-1 free business consultation with our partners. These partners include Score Mentors, Massachusetts Supplier Diversity Office, Small Business Strong, City of Boston Procurement Department, Quadrillion Tech Solutions LLC, and others. During these 30-minute business consultations, you will have the chance to ask questions, seek advice, and receive personalized guidance on how to overcome challenges and achieve your business goals.
To schedule your 1-on-1 consultation, please visit our scheduling link. This is a great opportunity to connect with our partners and take advantage of their expertise and resources.
We look forward to seeing you at the Annual Haitian American Business Expo and Job Fair, and we hope that you will take advantage of these valuable resources to help your business thrive.
---
How's Your Social IQ?
Rob Stutzman, SCORE Boston Subject Matter Expert, will discuss the 8 major social media platforms of Facebook (Meta), LinkedIn, Instagram, Twitter, Google, YouTube, TikTok and Alignable. He will break each down into their core elements, advertising abilities, use cases and benefits. The information will empower you to choose the right platform for your business.
Workshop time: 10:30 AM.
Presenter: Rob Stutzman, SCORE Boston Subject Matter Expert.

---
 SDO Diversity Certification Overview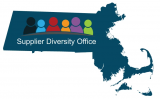 Join Amanda LaCroix's Workshop at 11:00 AM to Learn How MBE or WBE Certification Can Benefit Your Business with the State of Massachusetts.

---
Financing a Small Business
During this workshop, you will learn multiple ways of starting and financing a business. You will earn the advantages and disadvantages of starting a business from scratch, buying an existing business, and franchising. You will learn different types of financing – owner, debt, grants, and equity. You will learn the advantages and disadvantages of each type of financing and what type would be ideal for your business. You will know the sources of funding and how to go about getting the funds you need – SBA loan, Angel and VC funding, Crowd funding, grants, etc.
Workshop time: 11:30 AM.
Facilitated by Ramesh Advani

---
Department of Supplier Diversity Certification Overview and Benefits

This presentation will go over the Department of Supplier and Workforce Diversity three primary functions.
1. Diverse Business Certification
2. Learning about City Contracts
3. Grant funding to help you bid on contracts
Workshop time: 1:30 PM
Facilitated by: Kharlita Chambers-Walker

---
 So You Wanna Sell Online Huh?
There is no doubt that eCommerce is changing the way consumers and businesses shop for goods and services. There is a plethora of offerings out there which can be confusing and stressful to decipher. In this webinar we will cover the Big 6 platforms of Amazon, eBay, Shopify, Etsy, Facebook (Meta), and Google. We will cover their Key Elements, Costs, Use Cases, and Benefits to help entrepreneurs and small businesses determine which platform is best for them.
Workshop Time: 1:30 PM.
Presenter: Rob Stutzman, SCORE Boston Subject Matter Expert.

---
Starting a Business
This workshop will help you clearly understand the details, challenges, opportunities and rewards of owning and operating your own business. You can build upon this workshop by following up with our free one-on-one counseling. The step-by-step practical workshop covers:
• Foundations for Starting Your Own Business
• Developing the proper "Mind Sets" For entrepreneurial success
• Components of Business Ownership
• Which legal structure is right for you?
• Insuring your business
• Introduction to Business Planning
• Resources For Getting Started In Your Own Business
Workshop time: 2:30 PM
Facilitated by Joe Wolke

---
Small Business Financing: Panel Discussion
This panel discussion will explore the opportunities and challenges associated with small business financing, with a focus on strategies for success. Representatives from three esteemed organizations – the Massachusetts Growth Capital Corporation (MGCC), Cambridge Savings Bank, and Eastern Bank – will share their insights and expertise on the topic. Topics to be discussed include financing options available to small businesses, the impact of the current economic climate on small business financing, and best practices for securing funding. Attendees will gain valuable insights into the world of small business financing and learn about the resources available to help them achieve their financial goals.
Time: 3:00 PM


More information will be published soon!
FREE 1-ON-1 BUSINESS CONSULTATION
Please join representatives from Score Mentors, Massachusetts Supplier Diversity (SDO), Small Business Strong, Quadrillion Tech Solutions, and members of the U.S. Haitian Chamber of Commerce for a 30-minute 1-on-1 FREE Business Consultation on the following topics:
Score Mentors & Small Business Strong:
Entrepreneurship
Social Media Marketing
Contracts
eCommerce
Business/Supplier Negotiations
Payroll
Business Operations
Strategic Planning
Accounting
---
U.S. Haitian Chamber:
Haitian Chamber Membership Benefits
---
MA Supplier Diversity Office:
MBE Certification Process
---
Quadrillion Tech Solutions LLC:
Chat GPT for Small Business
Cybersecurity for Small Business
---
Space is limited!
Schedule your free consultation NOW!