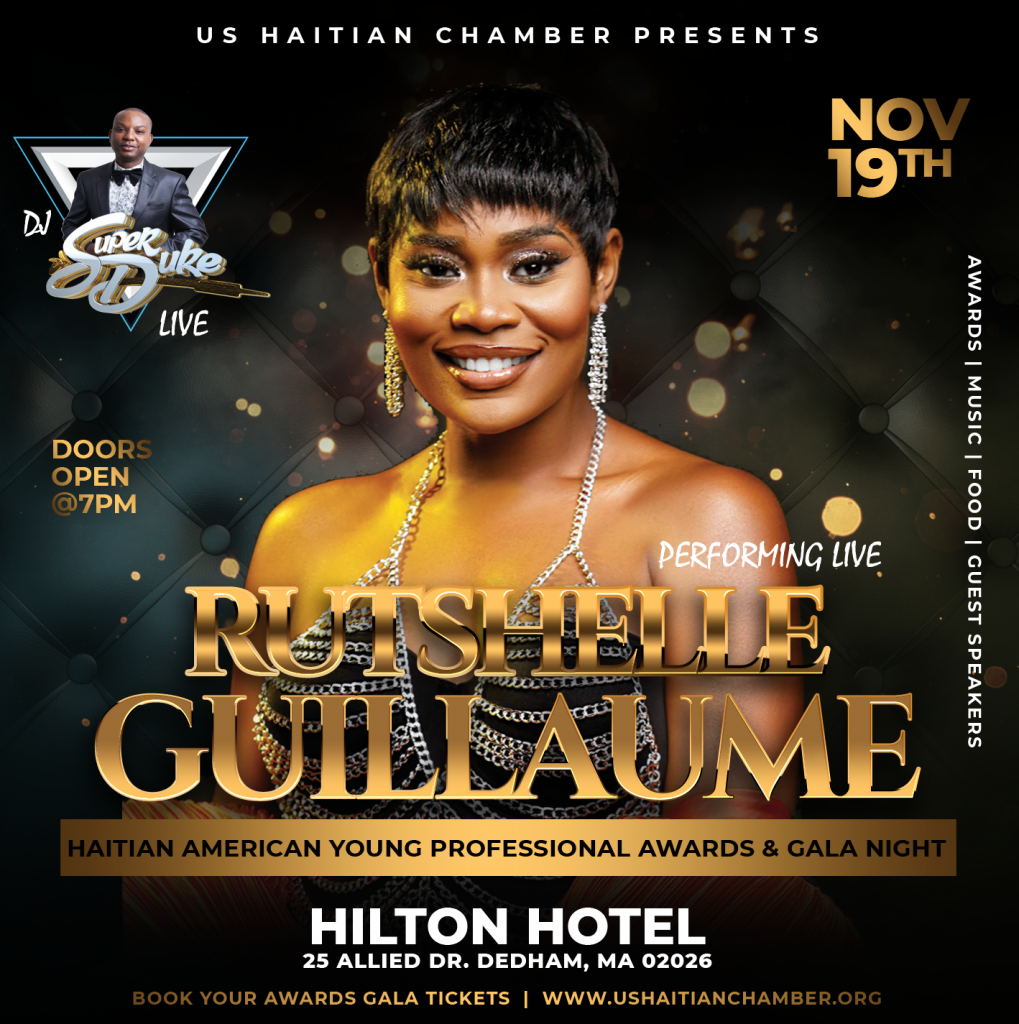 We are thrilled to announce that the sensational Haitian singer Rutshelle Guillaume and Boston's well-known DJ SuperDuke will set the stage on fire at the 4th Annual Haitian American Young Professional Awards and Gala Night. Join us on Sunday, November 19, 2023, at the Hilton Hotel in Dedham, Massachusetts, for an evening of recognition, celebration, mesmerizing live music, and invigorating beats.


This prestigious event honors the remarkable achievements of young Haitian-American professionals while also celebrating the Haitian community's vibrant culture and enduring spirit. The musical genius of Rutshelle Guillaume, coupled with the energetic beats of DJ SuperDuke, is bound to create an unforgettable experience.


Reserve your seats or book a table to ensure you're part of this memorable night. Visit www.ushaitianchamber.org for tickets and more information.


Let's celebrate our community's incredible talent and contributions and enjoy a night filled with inspiration, networking, electrifying music, and endless dancing.
Tickets for this grand event are now available.   
Secure your spot now and join us in celebrating the immense talent and contributions of the Haitian-American community.