Join Us Tomorrow at the 4th Annual Haitian American Young Professional Awards & Gala Night!
The moment we've all been waiting for is almost here! The U.S. Haitian Chamber of Commerce is excited to welcome you to the dazzling 4th Annual Haitian American Young Professional Awards and Gala Night, happening TOMORROW at the Hilton Hotel in Dedham, MA!
Special Guest Speakers – A Night to Remember! 
Get ready to be inspired! We are overjoyed to announce that our President Dr. Hans Patrick Domercant and the dynamic Boston City Councilor Ruthzee Louijeune will kick off the evening with empowering opening remarks that you won't want to miss!
Celebrating Excellence – Award Presenters and Categories 
The night will be lit up with the presence of our exceptional award presenters, each a luminary in their field. They will spotlight young Haitian-American professionals' extraordinary achievements across various categories. It's a testament to the outstanding talent and leadership within our community.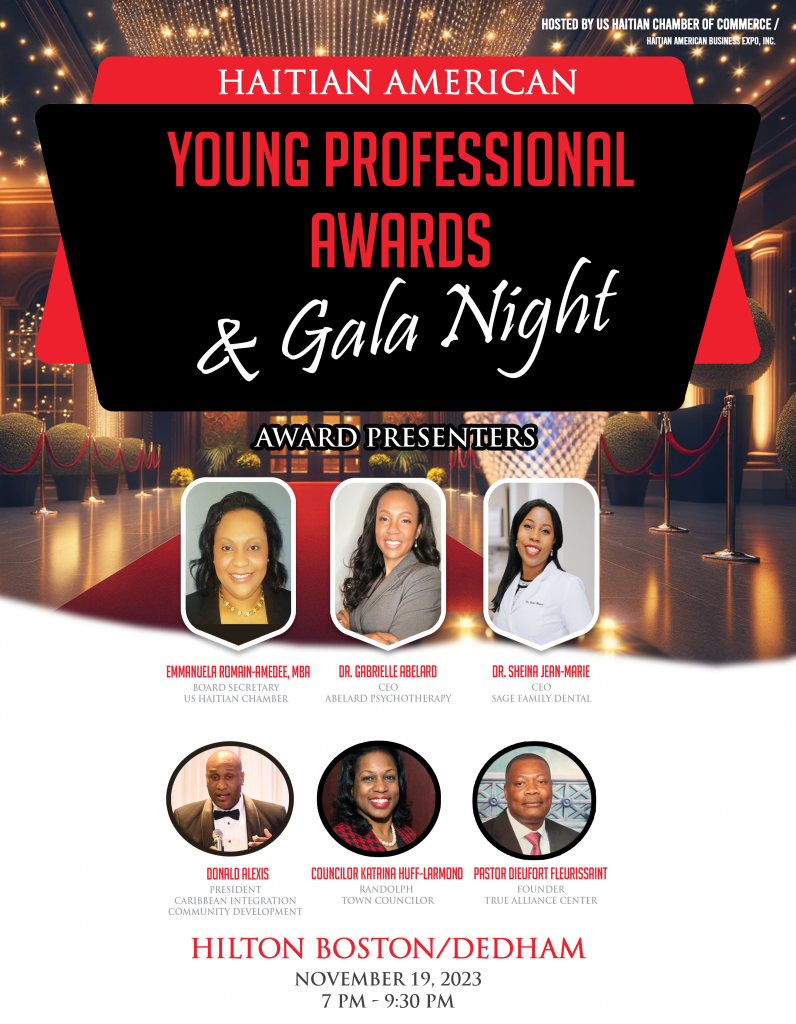 Let's come together to honor, celebrate, and uplift the remarkable contributions of Haitian-American professionals to our diverse and dynamic nation!



Sunday, November 19, 2023
Hilton Hotel, Dedham, Massachusetts
7pm - 9:30 PM